From Lead to Lease: Lead Management for Leasing Agents
Often, when a property management company teams up with a marketing agency, one of their first and most important concerns is the quality of the leads the agency will help them acquire. After all, companies want to ensure they're getting the most out of their marketing dollars, and in the property management industry, lead quality is crucial. It's essentially the gauge of how likely it is for a prospect to eventually sign a lease.
While this starts with lead quality, it needs to continue with effective lead management—an entirely different factor that is just as important.
To get a sense of the state of your lead management procedures, here are a few questions to ask:
What impression are our leasing agents making when first speaking to prospective residents?
What processes do our leasing agents have in place when leads come in?
How do we follow up with leads after they get in contact with us or tour our property?
Is it easy to get a hold of us afterward?

To help you improve your answers to these questions and ensure your lead-to-lease strategy is optimized for success, keep reading.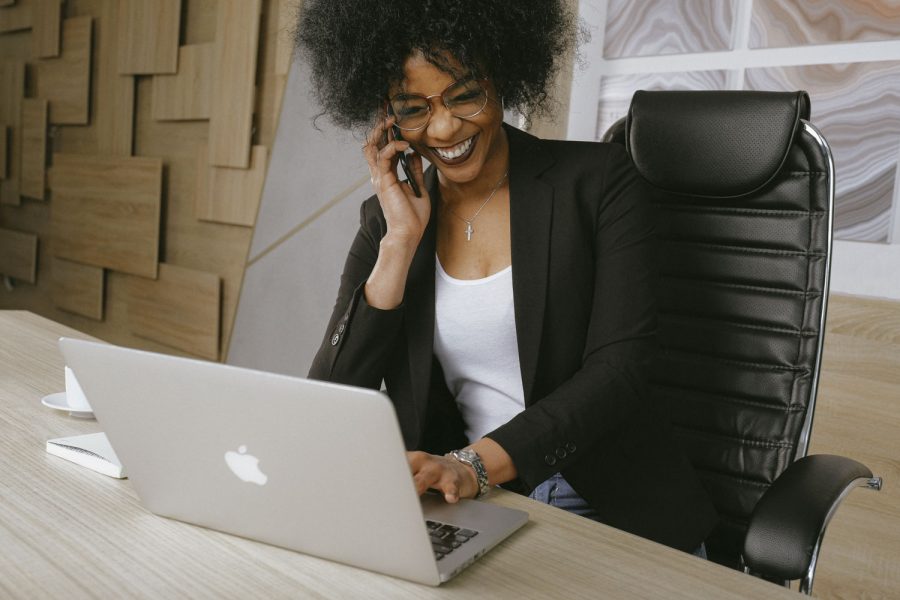 Lead Intake Tips & Best Practices
When considering a significant purchase, it's typical for a buyer to dedicate hours, days, or even weeks to research, weighing the pros and cons of all their available options. Choosing a place to live is, to say the least, an enormous decision—buyers are selecting not only a place to call home, but also their future lifestyle. When your buyer narrows down their top picks, their next step is likely to call or email to schedule a tour in order to get a sense of the service they'll receive as residents.
A good rule to always remember—first impressions matter.
Here are a few ways a leasing office can ensure the first impression they make is a good one:
Hire the right people: Politeness, empathy, and professionalism go a long way.
Have dedicated employees answering the phone and email: Leaving voicemails and emails unanswered will turn away many prospective residents.
Understand your audience: Building a good rapport with prospective residents starts with asking questions, anticipating their needs, and painting a picture of how your property can support and enhance their lifestyle.
Make them aware of current specials: People love getting the most bang for their buck, especially when a deal is available only for a limited time. Specials are more likely to be remembered too.
End every interaction with a business card or contact info: Being able to associate a name with a property adds an appealing sense of familiarity when a prospective resident reaches out again.

The people behind your company make all the difference, but in areas employees can't cover, you can utilize technology to fill in the gaps. Here are a few essential tools for your management solution:
A CRM to keep track of your prospective residents' information.
Engaging email campaigns that drive the recipients to act and keep the property's brand top of mind.
Newsletters to keep prospective residents informed of the latest updates and specials.
A user-friendly website that is easy to navigate with tools to contact your team via chat, contact form, and phone.
Reputation-management software that allows leasing offices to be notified in real time and quickly respond to reviews on platforms like Google My Business, Yelp, and Facebook.
Display and social remarketing campaigns to serve ads to those who have visited the property's website.
These may seem like no-brainers, but successfully implementing each of these tools can help put your property miles above the rest.
Pair Lead Quality with Lead Management
While successful lead acquisition and management starts with the quality of your leads, having processes in place to retain prospective residents and ensure they come back to sign a lease is essential. From giving an excellent first impression to the moment a future resident signs a lease, it's the responsibility of leasing companies to ensure the experience is stellar from beginning to end.
So, why not start now? Equipped with industry insight and the top marketing talent, Agency FIFTY3 helps property management companies maximize their marketing dollars and bring in prospective residents. We specialize in running social and search campaigns, building websites, reputation management, and everything in between. Read more about what we know on our blog or reach out to us directly.
Sign up for our newsletter.
Stay in the know about our insights and industry trends.