How Reputation Management Works with SEO & PPC for a Great Digital Marketing Strategy
It Starts With Google
Whether someone is ready to take the next steps in finding a new apartment or casually browsing, the journey typically starts on Google. More specifically, it starts on the Google SERP (Search Engine Results Page). Before we dive in, it's important to remember that no one single marketing channel exists in a vacuum. The internet is a vast, diverse ecosystem of websites, contact points, and sources of information, and your marketing strategy must reflect that to be successful. However, when you start and end your strategy with Reputation Management on Google and other platforms, you'll create a lineup of potent algorithms that boost SEO and enhance PPC results, while coming together to put in the work for your brand online.
Using Reputation Management Services
No one in the multifamily housing industry will argue that Reputation Management Services are integral to maintaining brand consistency, shaping your digital persona, and building trusted relationships online. When you use Rep Management Services, you're creating a foundation for professional responses in short windows, providing expert advice, and increasing your business's star rating. While this alone can make a difference on your leasing outcomes, pair this with SEO and PPC services and you will be able to ensure your users have the most positive interaction with your brand at every single step, stand out against your competitors, prevent you from losing prospects during their journey through the funnel, and make the most of your marketing budget.
Rep Management + SEO + PPC
First, let's take a look at Reputation Management in combination with SEO. We know these things to be true:
Google is the new 'homepage' for brands.
To compete in this market, you need to dominate the rankings on Google SERP.
You must consistently increase your positive review count and tactfully respond to any negative feedback.
We want to have active and accurate social media profiles and ILS listings.
Adding your brand to review sites like Yelp can be one of the last pieces to ensure you're in control of the main information being presented.
Rep Management and SEO can work together in parallel to exponentially boost your results.
While Rep Management and SEO implementation tactics can be deployed and executed at the same time, PPC's relationship with Rep Management plays out a bit differently. PPC is often used as a means of introducing someone to your brand. Since pay-per-click advertising can oftentimes represent a large portion of overall marketing spend, it's vital to get the most out of every dollar. Using reputation management to improve the way people perceive your business online can help to ensure that you don't lose prospects to competitors. Additionally, having a positive online reputation can help to improve your keywords' quality scores, which in turn can improve your ad rank and lower CPCs. Reputation management can often represent the difference between losing a prospect that you paid for and converting them to a lease.
Google considers reputation management when it calculates quality score. Quality score is a metric that factors expected click through rate, landing page experience, and ad relevance to calculate a score between one and ten. Having a strong quality score can reduce the Cost Per Click, or CPC, of your campaigns, allowing you to rank higher and acquire more traffic for less investment. Brands that have better reviews and a stronger online presence often stand out among their competitors that don't, improving their expected click through rate. This allows advertisers to do more with less, maximizing the amount of traffic they can acquire on a given budget.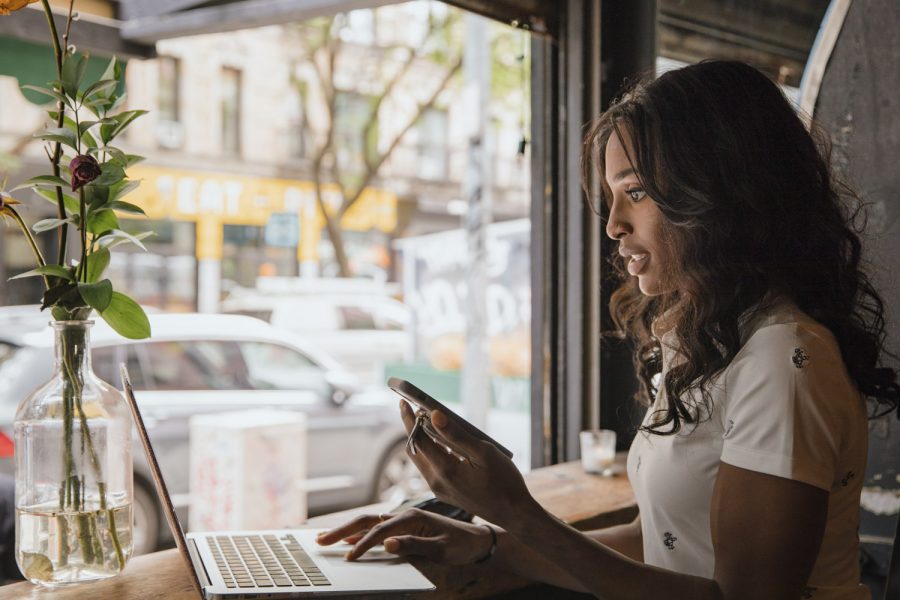 Start the Climb
In a 2019 study, more than three quarters of consumers stated that they trust online reviews just as much as a personal recommendation from a friend. Consumers are performing research online more frequently than ever before. This is especially true for industries that represent a major purchasing decision for the consumer, such as the multifamily housing industry. In an age when users are able to make more informed, intelligent buying decisions, it is essential to ensure you're putting your best foot forward and presenting a positive image online.
We, more than anyone, realize that digital marketing is the ultimate mountaineering summit. In the same way climbers plan their route, strap up their packs, and survey the weather for a successful climb—recognizing the inextricable link between online reputation management, search engine optimization, and search engine marketing can often mean the difference between a successful campaign and an unsuccessful one. With this in mind, we know it can be overwhelming to figure out where to begin your digital marketing journey. Our advice is simply to just start the climb.
Sign up for our newsletter.
Stay in the know about our insights and industry trends.