The Importance of Web Accessibility & Building an Inclusive Website
I was born with genetic hearing loss. I grew up my whole life unable to hear some of what was happening around me. As I grew up, I found the hard of hearing community and met more people who had a variety of disabilities. From my experience, I saw how technology can be inaccessible to some, and I made it my mission to help people with disabilities access the same technology as others around them.
One in four Americans have a disability, and 50% of Americans don't use the internet because they feel it isn't accessible enough. As the web becomes more intertwined in our daily lives and even required for many tasks, this gets even more problematic. Housing is no different. Almost every community has a website a user visits to learn about amenities, cost, floor plans, and location, and many of these also require online applications. The housing market has become dependent on the internet, and more needs to be done for those with disabilities so they have access to equal housing opportunities.
Further, as the Americans with Disabilities Act (ADA) and Web Content Accessibility Guidelines (WCAG) become more standardized online and more people depend on websites for their day-to-day life, it is important to be compliant for a variety of reasons. The best way to avoid an issue is to build your website with accessibility in mind at the start.
One of Agency FIFTY3's goals is to build an inclusive culture and use that basis to build inclusive products. Every day, we strive as a company to improve our products and services to make them more accessible to everyone. Here's a basic website accessibility checklist we use to improve our sites—and encourage others to use it as well.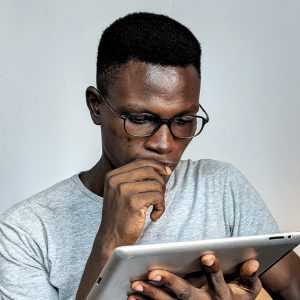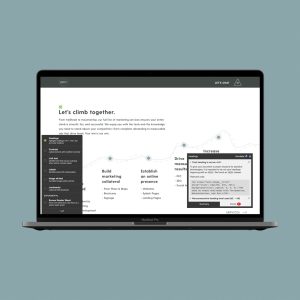 1. Check Color Contrast
Colors are some of the easiest items to check on your website. There are some that, when layered on top of each other, make it hard to see. Think of a website where the text matches the background color too much. It makes it hard to read, right? This is only worse for those who have a visual impairment. For people with color blindness, there can be more combinations of colors that are extremely difficult to see.
A great tool for this is Tota11y, a color accessibility checker. This can be used on any website, and it allows the user to easily visualize where others may struggle to see.
2. Add Screen Reader Tags
Screen readers are assistive software that help people who are visually impaired navigate a website. To many, websites are mostly visual, with text and images that you can see. This fact can make websites extremely difficult to navigate for those who are visually impaired. Screen readers read the paragraphs, give descriptions of images, and give form labels. Imagine trying to fill out a legal form with your eyes closed. For those that are visually impaired, screen readers are a must. However, not all websites include the tags a screen reader requires. For a visually impaired person, the web is limited to sites that include these tags. From a development perspective, including these tags is fairly easy to do and makes a significant difference to the audience.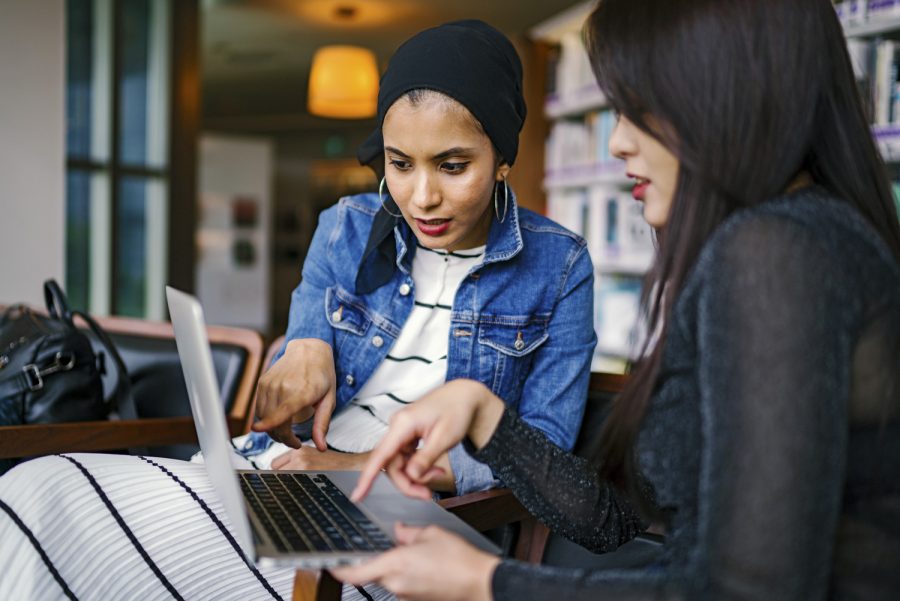 3. Use Closed Captions
Imagine being in a loud cafe and you need to watch a quick video on your phone. If that video has closed captions, you can still understand it without any audio. Now imagine if you were hearing impaired and you depended on these captions to understand media at all times. Currently, YouTube and Vimeo make closed captions optional on their videos, meaning the producer of the video isn't required to add them. Leaving these out means a lot of videos are inaccessible to a large group of people, but on these platforms, closed captions can be added to any video with just the click of a button.
4. Adjust Button Sizes
As we age, our vision tends to change, and we tend to need larger text to be able to read. When we design any website, we always focus on making buttons large enough to see. When we build websites for senior living or 55+ communities, we take into account the audience's unique ability, and we increase the button sizes more. We want everyone—regardless of their prescription—to be able to use and navigate our sites.

---
"We want everyone—regardless of their prescription—to be able to use and navigate our sites."
---
Looking for More?
At Agency FIFTY3, we strive to create accessible websites, implementing new practices and tools as we learn more every day, because everyone—regardless of ability—should be able to navigate your website, especially in our industry when that means they have equal access to housing. To see how these inclusive practices work live, check out our work in website design.
Sign up for our newsletter.
Stay in the know about our insights and industry trends.