Project Overview.
One of Cardinal Group Companies' founders, Del de Windt, often describes Cardinal as a team instead of a family. So, when we built our new social media strategy for the company in March 2019, we researched what sports teams do and showcased CGC on social media like the championship team it is. Since then, we've seen increases across the board in followers, engagement, and clicks.
As a company of more than 1,000 team members all across the country, our objective is to assist in spreading the Cardinal Culture to those team members while helping to recruit new ones.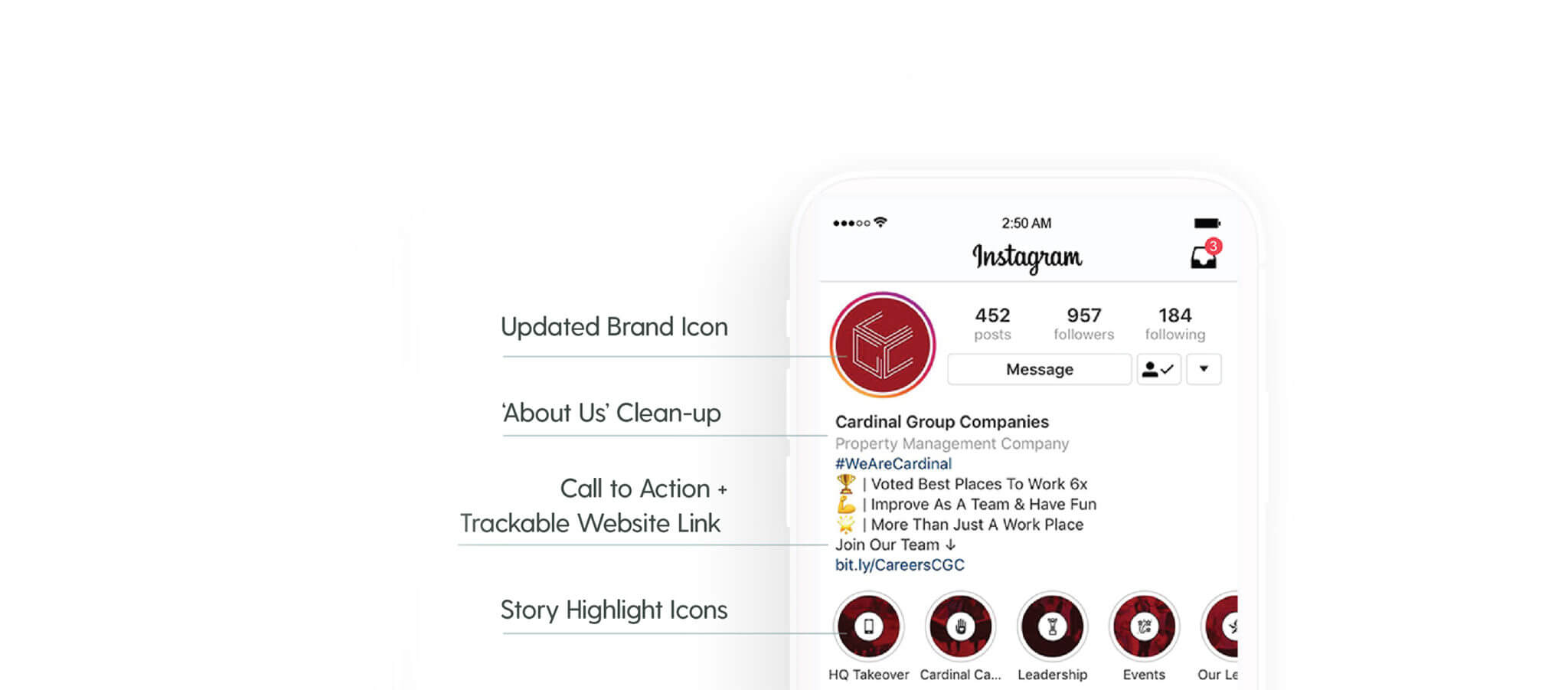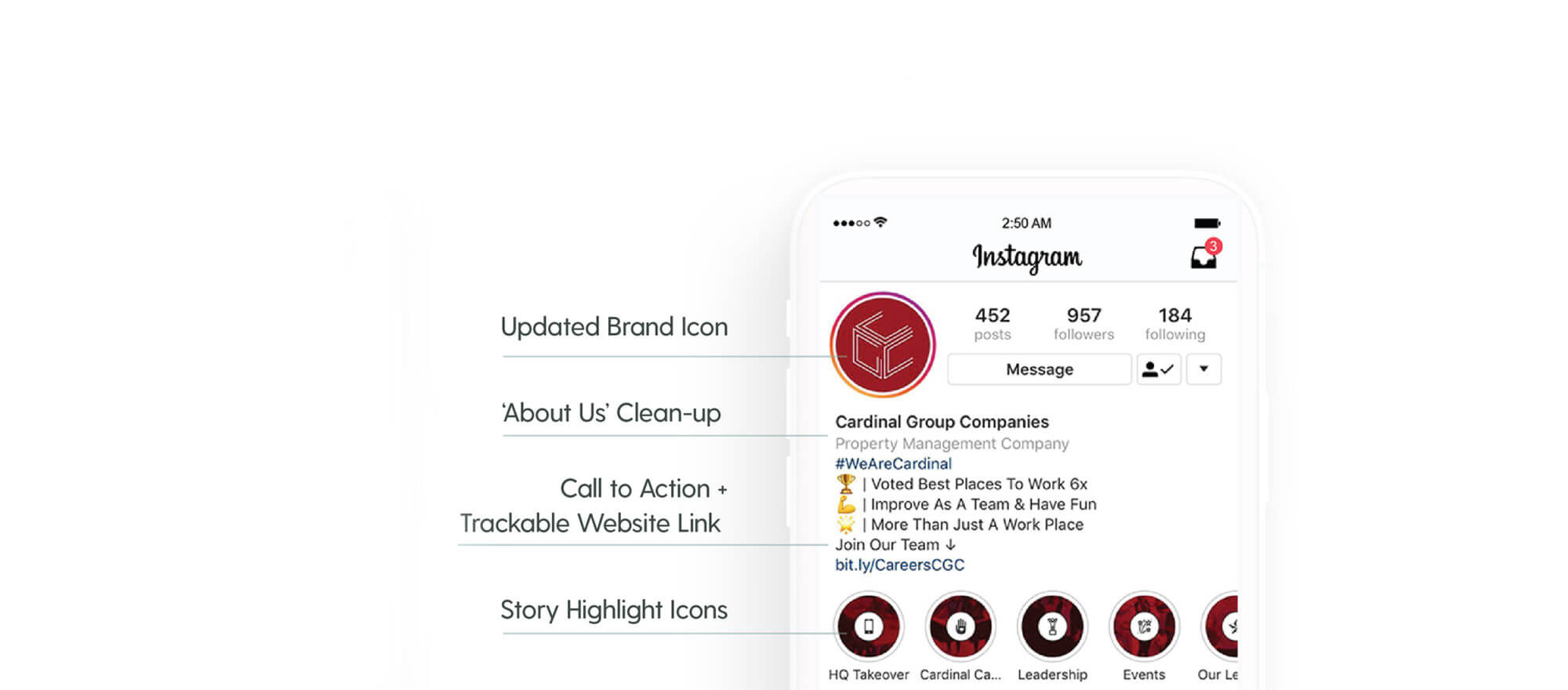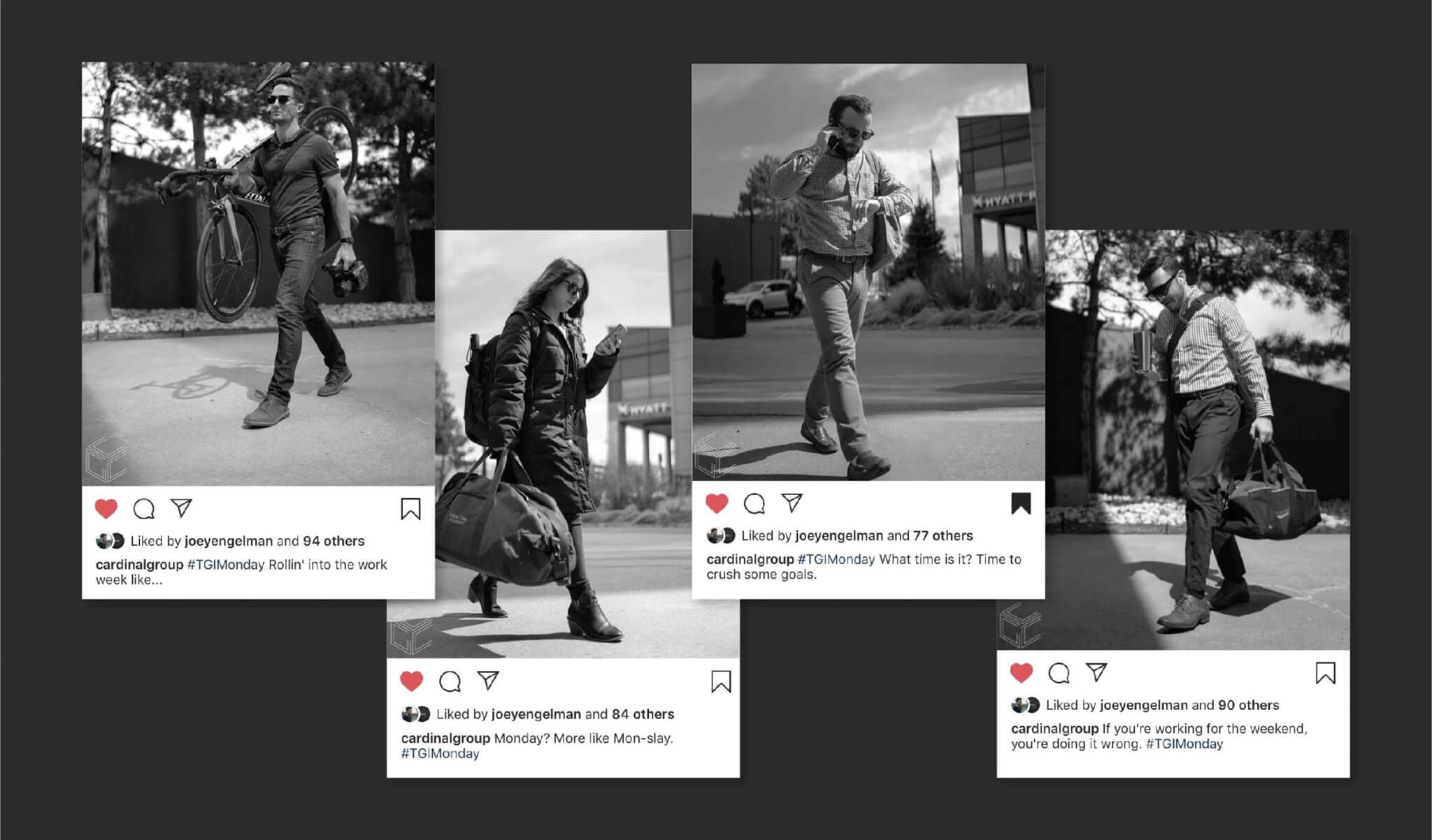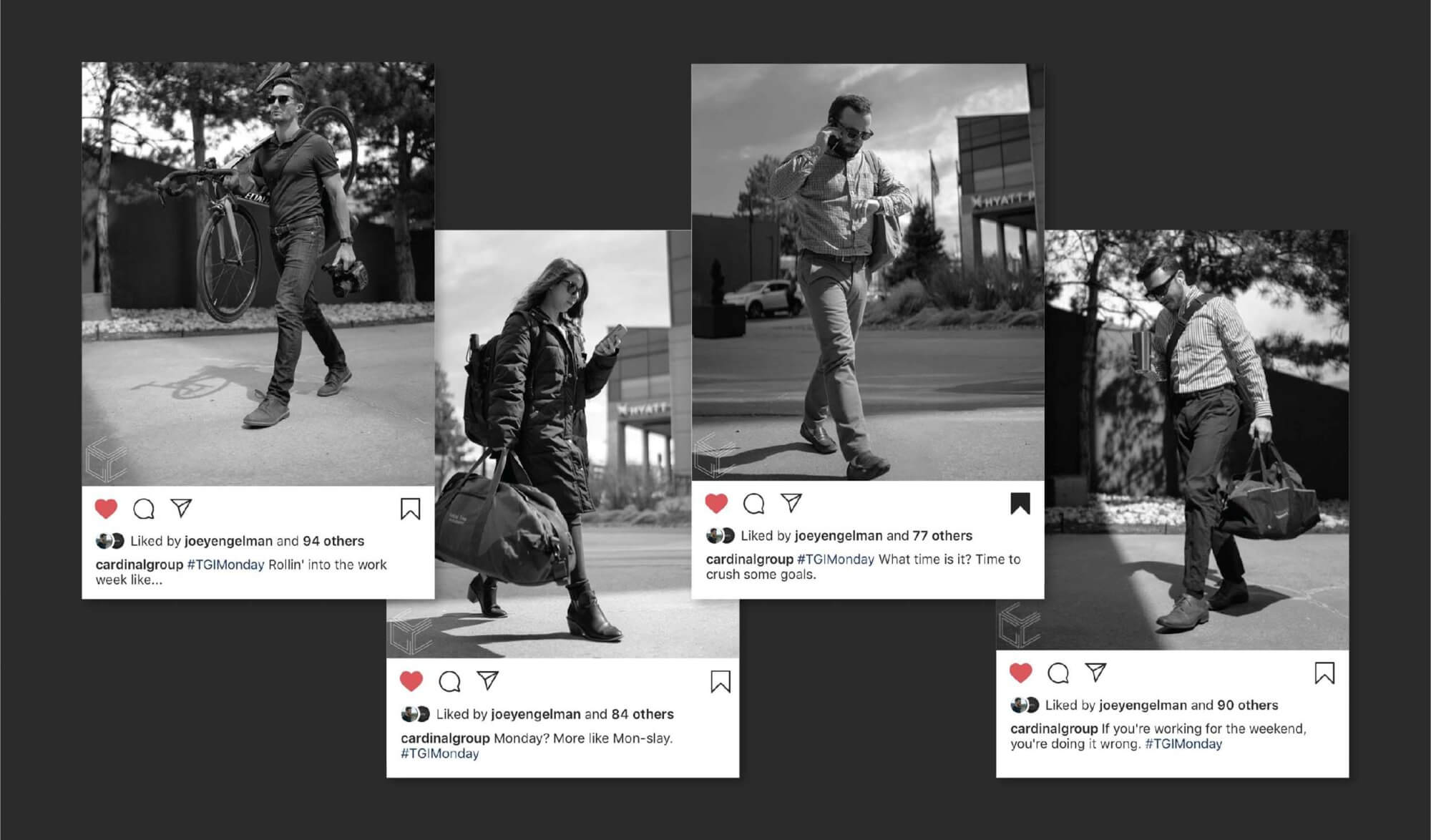 #TGIMondays
In researching sports teams' social content strategies, we found that a common move is to take dramatic "walk-up" candids of team members walking off the jet as they arrive in the opponent team's city. Using this as inspiration, we aimed to mirror this style, but with a fun, pseudo-serious "corporate world" twist. Our social content showcased Cardinal team members in candid walk-ups at the office, which we tied into arriving to the office on Monday mornings. Our content replaced the image of a stereotypical Monday morning with an epic walk-up that showed off just a few of the Cardinal team "allstars" and the winning mentality that the Cardinal team brings every day.
Since implementing our new content strategy on all our social platforms, we've seen our engagement rate on LinkedIn increase by 273%.
Facebook engagement from April 2019 to May 2019
#WeAreCardinal
We implemented a Social Ads campaign to showcase Cardinal's culture and help recruit new members to the Cardinal team, focusing on the story of Cardinal, the excellent team culture, and the exemplary work environment.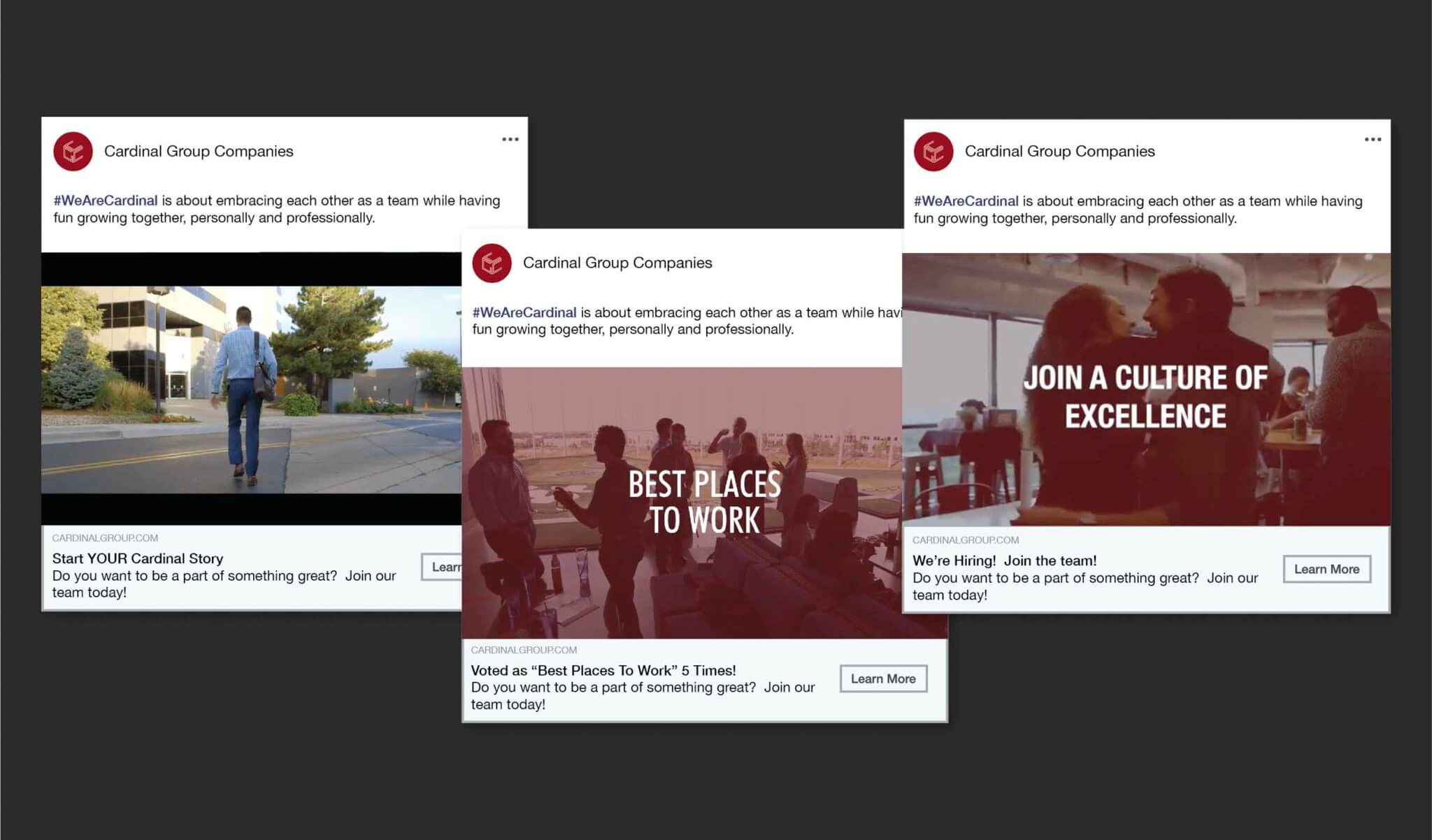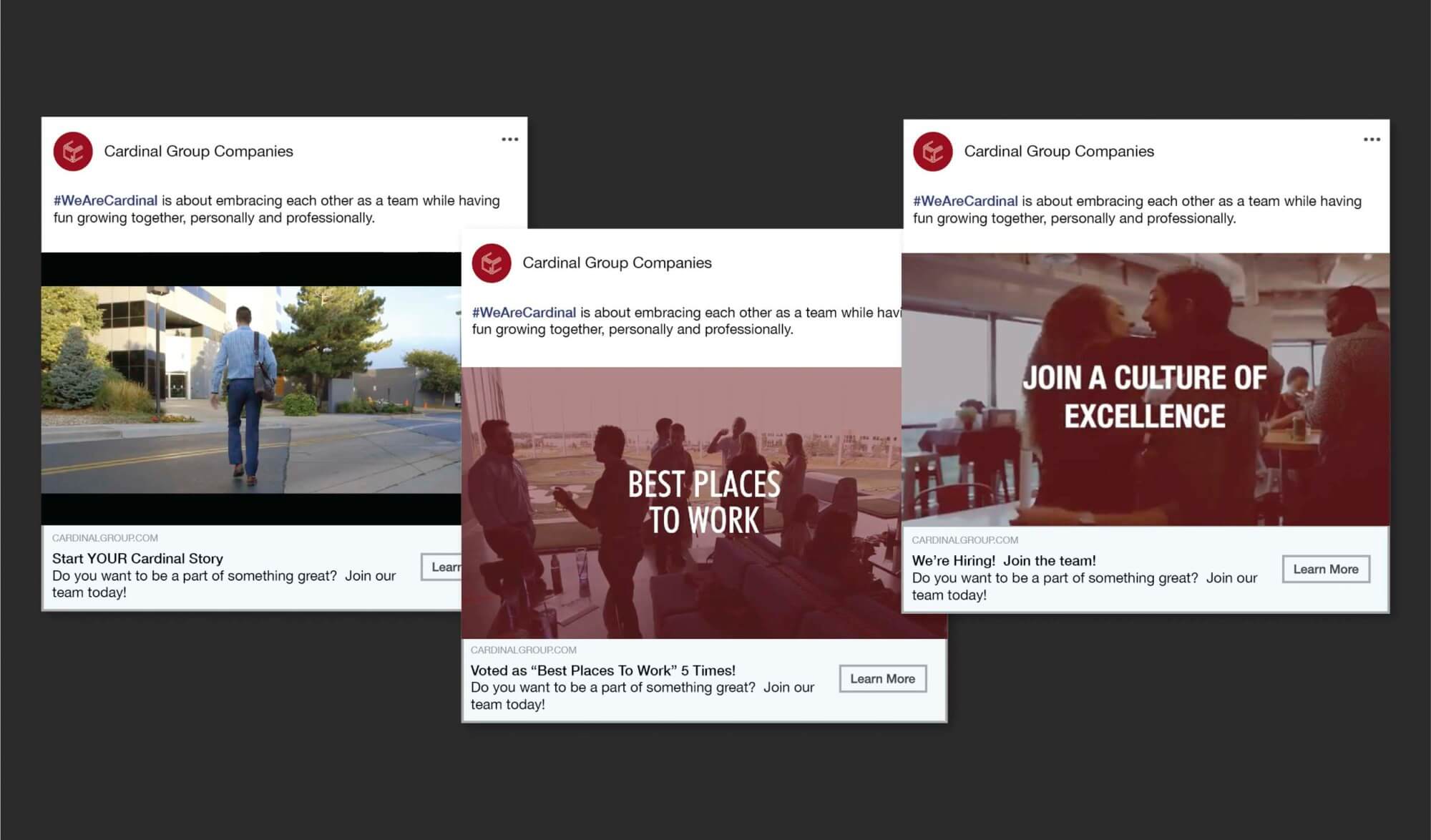 COST PER LANDING
PAGE VIEW
Hard work wins awards.
The marketing journey can feel like an uphill battle sometimes. Don't worry, we'll equip you with the tools you need to climb the mountain successfully.
Your win is our win.
SOCIAL CAMPAIGN
1st Place
SOCIAL CAMPAIGN
1st Place