Custom Creative Takes Flight At Hangar 61
Flight No. 53 Now Boarding in Hangar 61
When this multi-family community in Aurora, CO, needed a new approach to geofencing ads, Agency FIFTY3 stepped in with non-stop creative services. We left the templates at baggage claim and upgraded our collateral to fully customized deliverables. We created everything from customized geofencing ads to a new website, brochures, and, of course, we couldn't resist a new travel-focused brand voice based on Hangar 61's convenient location near Denver International Airport.
The Itinerary
At the start, Hangar 61 simply needed new geofencing ads. However, after reviewing the flight plans we advised our client to put us in the pilot's seat as we diverted to a fully customized marketing campaign including a new website, custom brochures, and paid social ads.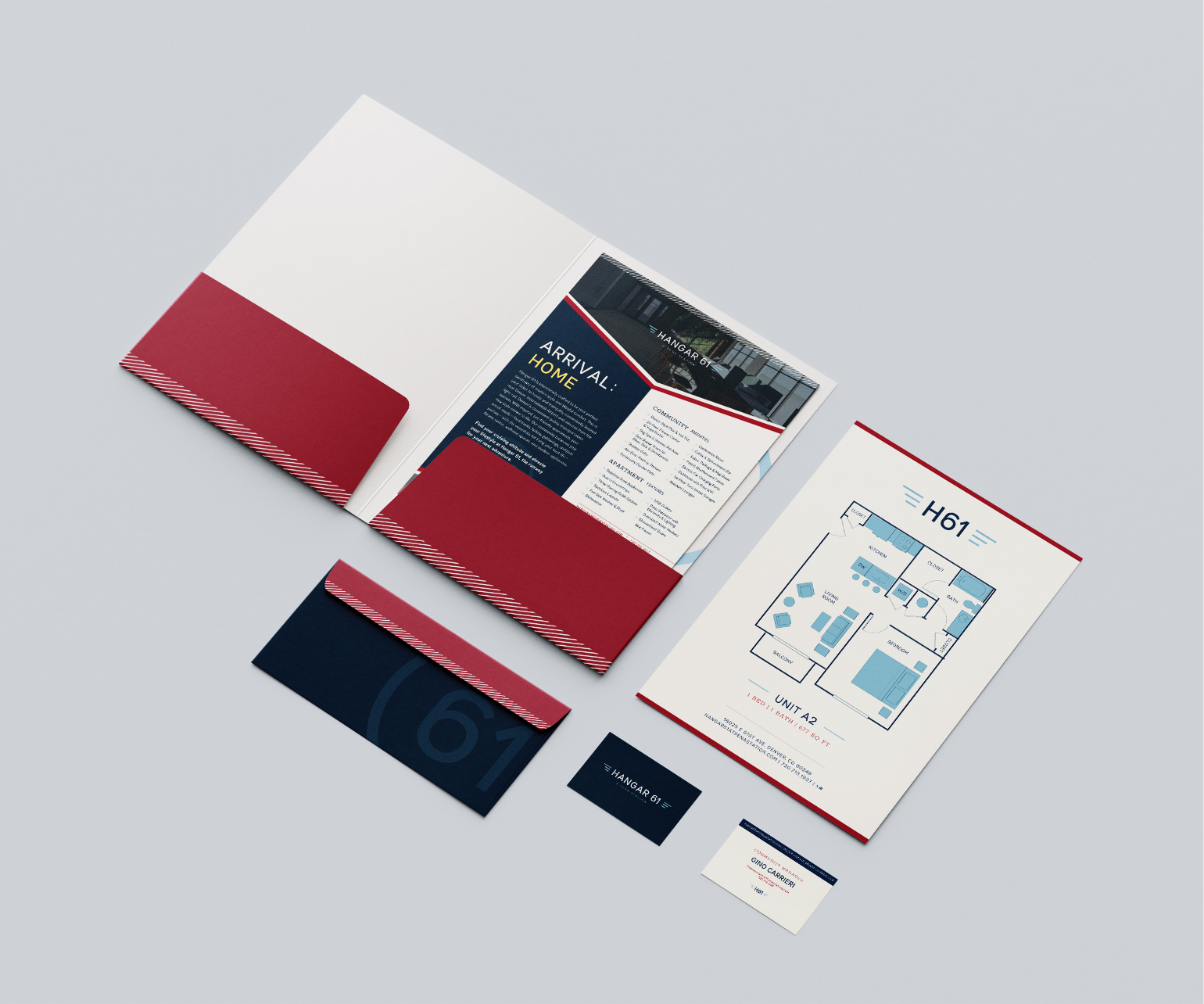 Our Custom Flight Plan
With AgencyFIFTY3 in the cockpit and our client as our collaborative copilot, we had a chance to upgrade and we took it. After we were cleared to take off with brand-new customized geo-ads, we didn't want to stop there. Our strategy went from custom geo-ads to custom everything including a new website. It was time to help this brand soar with creativity rather than grounding it among its competitors.
Destination: Brand-Driven Results
Not only did our approach create a unique brand, its marketing campaign was virtually turbulence-free with incredible results including almost 2,000 new social ad clicks and 1.5 million PPC impressions.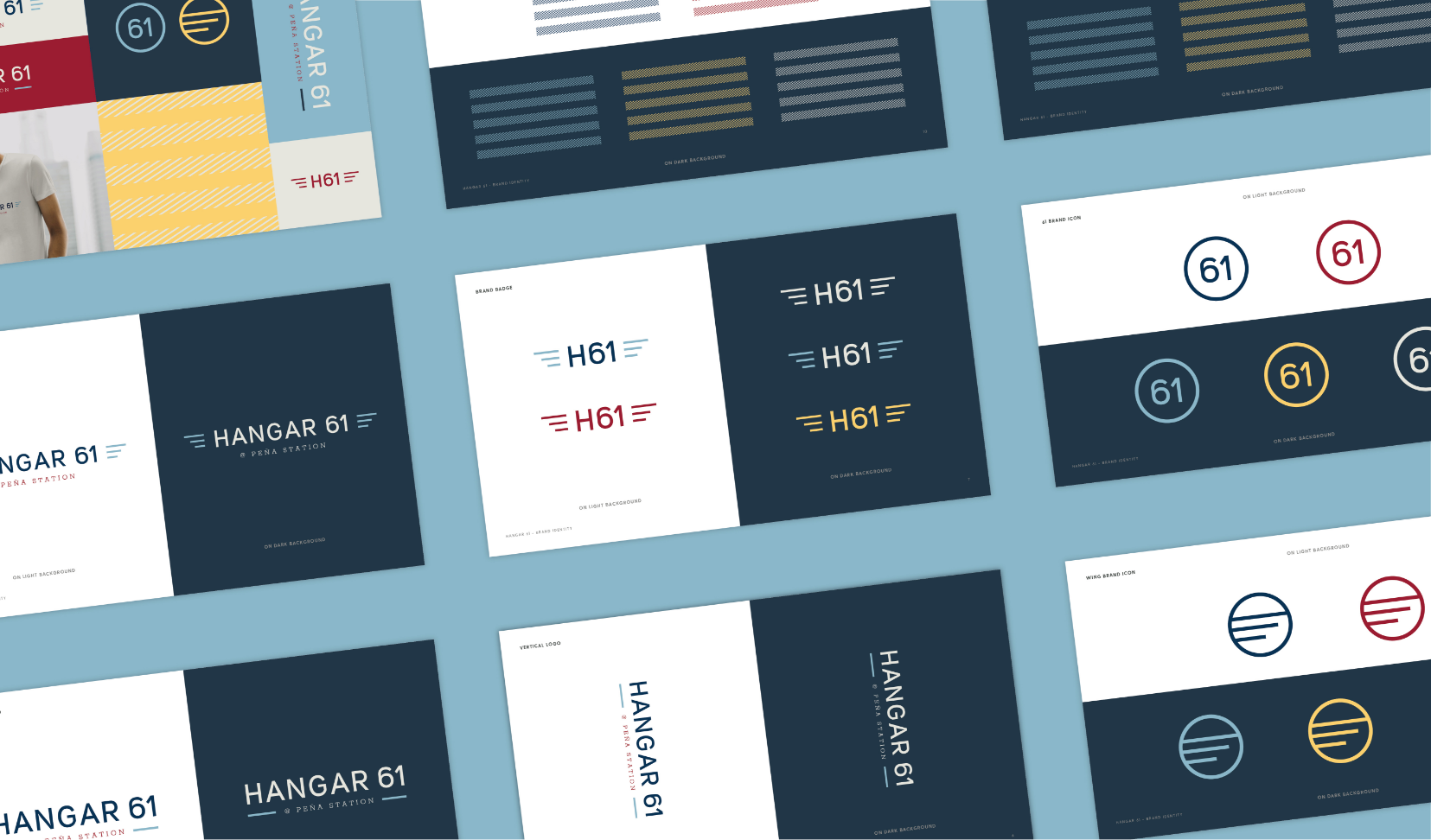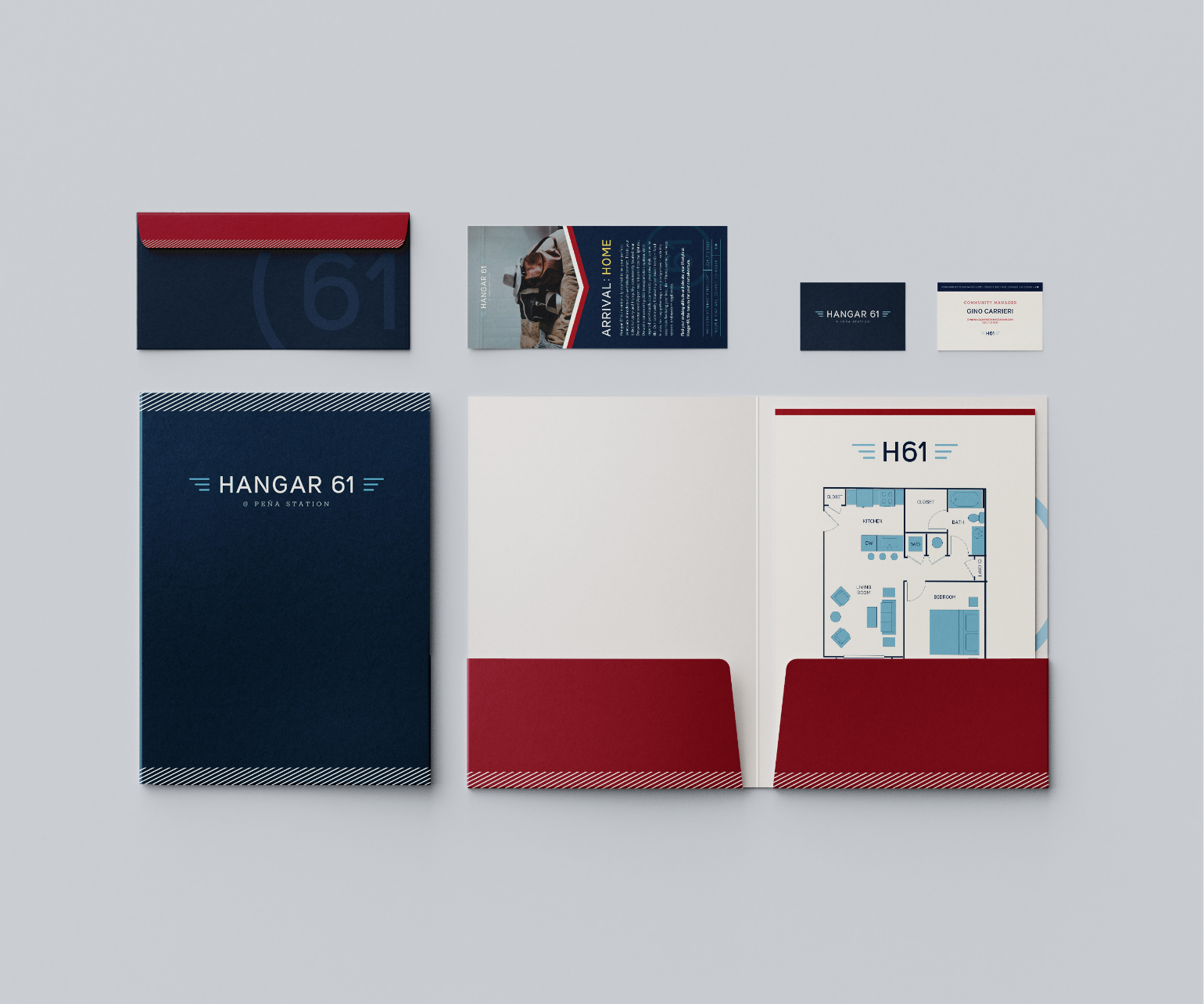 Creative
Our creative challenge was establishing a breakthrough brand for a new community in an up-and-coming area saturated with similar competitors that were also focused on the aviation element of their location. We wanted to stand out but still pull the same kind of inspiration, and landed on a minimal-looking brand focused on clean lines and impactful typography. We incorporated a clever aviation-focused brand voice across all collateral that allowed the entire brand to stand out completely in look and sound.
Website
Hangar 61's website is a perfect example of how a templated approach can still be aesthetically pleasing. In coordination with our website development partner, we created a website template that was powered by backend data and insights, and could be easily updated, but still showed off the new brand in the best light. We delivered SEO-optimized copy written with our customized brand voice, as well as our custom logo, photo discovery, and brand identity application.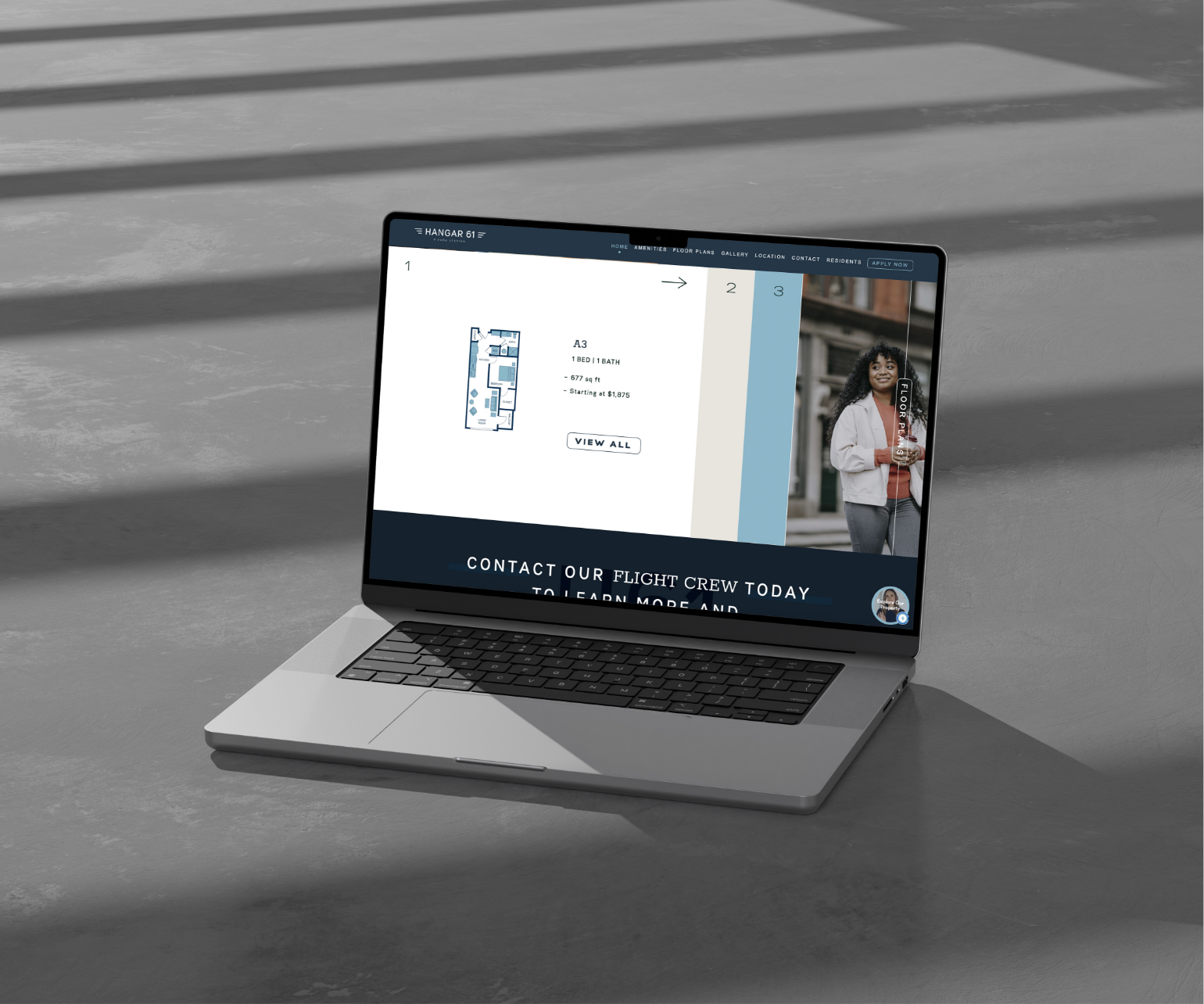 PPC/Geofencing
Generating search traffic for Hangar 61 was unique because of the property's location. Hangar 61 is located near Denver International Airport, which ironically isn't necessarily close to the city of Denver. The challenge was to create ads targeting people looking for luxury apartments in Denver for a property that couldn't necessarily list itself with a Denver address.
With a broader approach to PPC ads with language focused more on the property itself, like the fact that they're brand-new apartments with luxury amenities, we were able to capture the attention of potential renters prioritizing a high-end luxury apartment experience over a central Denver location. This broader focus resulted in over 1 million PPC impressions and a healthy $3.00 cost per click.
Conclusion
Altogether, Hangar 61 is a perfect example of how templated brands can still be creative. We were able to incorporate our customized collateral into templates that were already proven effective in order to create an entire brand that garnered incredible results. With a broad PPC ad focus and a consistent social strategy, Hangar 61 came in for a perfect landing and continues to offer current residents world-class, in-flight service.