Ask the Experts: Should Your Interior Design Guide Your Brand Identity or Vice Versa?
Regardless of the community's size or location, branding and interior design should always go hand-in-hand.
Branding a multi-family housing community is about creating an entire identity for the community, which involves the community values, visual identity, communication style, and ultimately the services and amenities provided to residents. How will potential renters view the community when glancing at the website? What does the name of the community mean?
Interior design for a community on the other hand refers to exterior paint colors, materials, furniture and decor for the common areas and amenities. What "vibe" will they get on move-in day? What furniture and fixtures should residents have access to in the clubhouse?
Knowing these answers—and successfully applying them to your apartment community—can be the difference between meeting your lease-up goals and discouraging potential tenants.
But what should come first? Should you start with your community branding and create interior design based on that? Or should you build out your community and then consider your brand identity?
The truth is there's no right or wrong answer with real estate branding—it's the communication and vision alignment that make all the difference. When you align your brand and community atmosphere, you'll achieve far more than if these teams work in silos.
Michael Jordan said, "Talent wins games, but teamwork and intelligence win championships." That was true when the Chicago Bulls won six NBA rings, and it applies in the real estate development world. You might get a few renters (win a few games) if your departments work alone, but you'll never have a successful community (win a championship) without inter-department collaboration.
We've sharpened our skills and built our reputation on Brand Identity Design at Agency FIFTY3. Keep reading to learn more about the process and how our team can ensure your long-term success.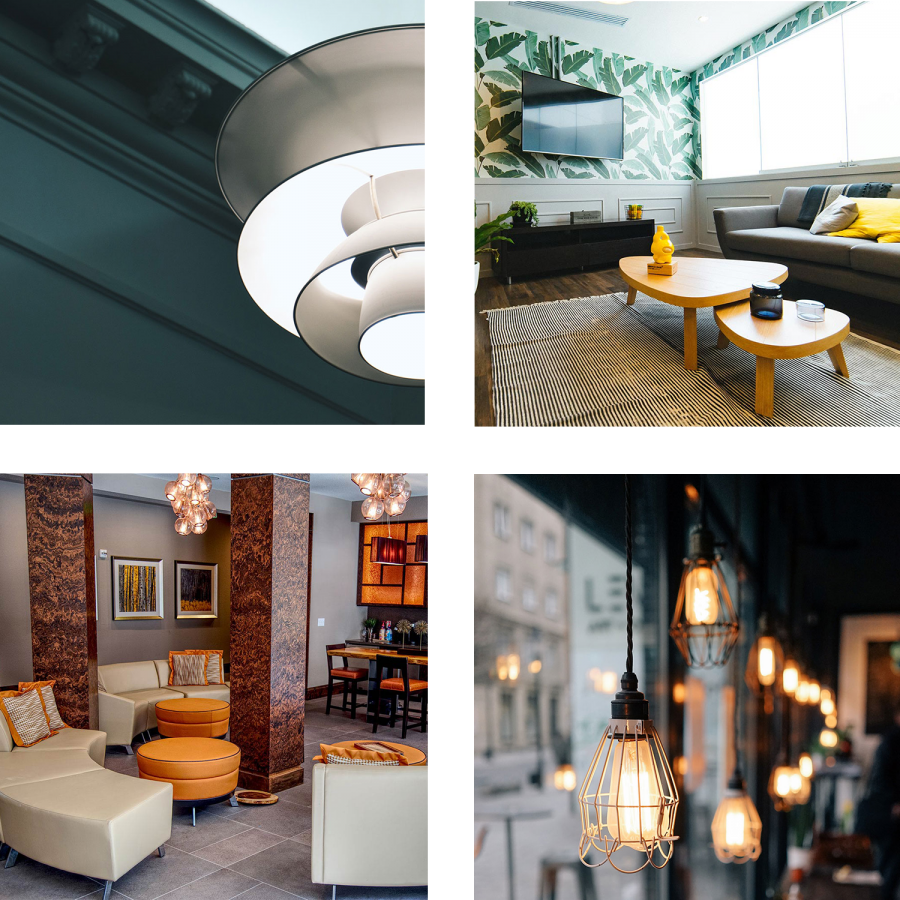 Crafting a Brand Around Your Interior Design
Picking out the flooring, wall colors, countertops, lighting fixtures, and every other aspect of interior design—it's no small task. Because it's a time-consuming process, it may be worth your while to begin with branding through interior design rather than designing once the brand identity has been established.
If you're going this route, be ready to communicate why you chose those particular design elements with your interior design firm. For example, did you utilize green building materials and energy-efficient lighting because you're aiming for LEED certification? Did you opt for higher-end decor to target a particular demographic? Your branding agency will use these answers (and more) to craft everything from your logo and colors to the messaging on your website.
At FIFTY3, we fully understand the relationship between branding and interior design, which is why we're able to successfully take our clients' visions and turn them into a branding reality.
"…wherever they go, your future residents will be immersed in your brand experience."
Utilizing Brand Identity to Design Your Community
There's certainly no harm in working the other way and developing your brand before you finalize your interior design. But if you're starting with branding, you should understand the importance of graphics in interior design and work with an experienced agency to weave your brand identity throughout the community.
How can that be done? In a variety of ways! Our specialists at FIFTY3 can incorporate your brand colors and logos in paint colors, wallpaper patterns, murals, branded rugs, sculptures using your brand's pattern, and even branding animation on screens in the leasing office.
Our team can also take your brand identity and integrate it with the layout of your community areas and amenities. So wherever they go, your future residents will be immersed in your brand experience.
Bridging the Gap Between Design Specialties
At the end of the day, your goal is to bridge the gap between your established brand identity elements and the final presentation of your new community. While this may seem like a daunting task when you're going it alone, it's a breeze when you partner with FIFTY3.
The thing is developing a Brand Identity isn't as easy as sitting down with graphic designers and website developers to come up with a logo, colors, and website copy. One of our specialties is crafting Brand Narratives that go beyond the visual identity. Brand Narratives tell a story behind your naming, branding, and the community you want to create. Once you have a Brand Narrative in place, your team, the interior designers, and the community staff know the expectations of how to talk about the community and how every decision they make impacts your overall brand.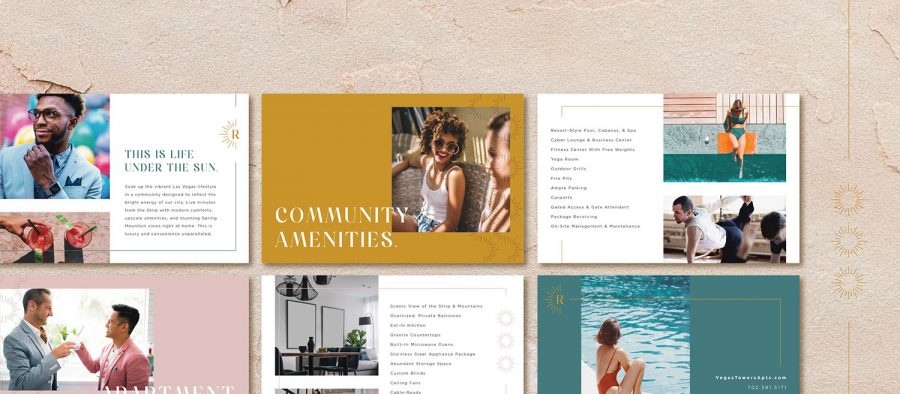 Looking for examples?
We design brands and consult communities on this topic. Check out our featured work page for some of our proudest moments and our most recent projects.
If you'd like to learn more about our creative, branding, design, and website services, please reach out to our team.
Sign up for our newsletter.
Stay in the know about our insights and industry trends.