How to Repurpose Your Video Content to Get More Bang for Your Buck
Using high-quality video content is a great way to supercharge your marketing efforts, but great video often comes with a large price tag. Due to all the time, work, and coordination it takes, it may cost so much that your budget will only allow you to shoot one video for the year. Too often, businesses use that one video as is and never think about how they can repurpose it to stretch out its lifespan and enhance their video marketing strategy. But you'll be able to get more bang for your buck simply by reworking that initial video into multiple others that are specifically tailored for each platform and situation.
Before we dive into how, let's go over why repurposing video should be part of your content strategy.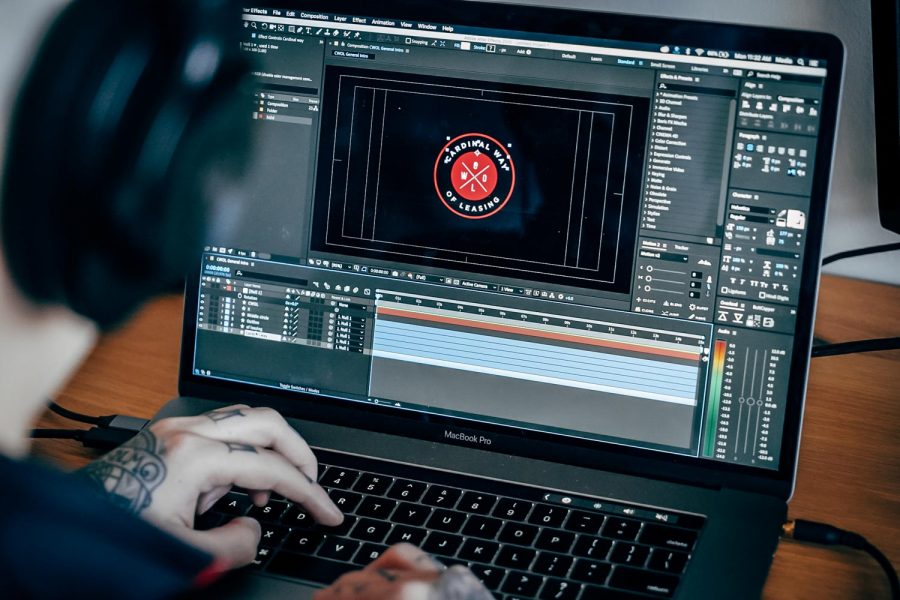 What You're Doing Wrong & How to Fix It
If you've worked with an agency or production company before, you know creating great marketing videos isn't cheap. That's because a well-thought-out video takes time to produce, shoot, edit, and fine-tune to get just right.
Then, when it comes to actually rolling out the finished product, businesses often publish their video everywhere they can with the same messaging. It's turned into website content, published to Facebook and Instagram, and even displayed on screens at the business.
That works well for the first week, but how can they best use their video for the remaining 51 weeks? I've seen businesses make the mistake of simply reposting that same video over and over again throughout the year. Even though that can keep eyeballs on the original video, it doesn't allow the content to achieve its full value.
Don't let all that time and money go to just one video when that content actually has multiple purposes. To get the most bang for your buck, rework that video to keep the messaging fresh and meet specific goals.
Change Your Mindset: Plan Ahead (A Lot)
The first thing you need to do is rethink how you approach shoot day. Of course you need to plan out the shoot so you get everything needed for the main concept, but you should plan the video content creation even more by understanding how you'll use all that footage in the future. Knowing ahead of time all the finished content you'll need to create, you can turn your shoot into a more efficient content creation day.
For example, can you grab some behind the scenes footage of the actors hanging around your business? Do you have time to shoot some quick photos in between scenes? What about shooting one scene in different ways that may appeal to different target audiences?
A lot of that creativity and brainstorming needs to happen before your shoot. Think about what your marketing looks like throughout the entire year and what kind of video content will help make it a success. What are some big events you do every year? Who are you trying to attract to your business? These are the types of big, overarching questions you need to keep in mind when you're planning out the shoot.
With that in mind, be realistic about how much you can shoot in the amount of time you have. You don't want your cast and crew to stress and hurry because they're trying to cram so much content into one time slot. That's when things end up going wrong, and quality tends to suffer as a result.
Simple Ways to Repurpose Your Video
Now that you've changed how to handle your shoot, let's go over how to practically repurpose your video content. In the following examples, we'll use a community video we made for Siesta Key Apartments in Rockville, Maryland. We shot this entire video in one day over a year ago and then repurposed that video into several ads, social posts, and photos that are still being used today.
1. Cut your main video into smaller sections.
Dissect your main video into several shorter versions. On shoot day, we purposely shot and edited the main video with several scenes or sections in mind. There are separate scenes for the rooftop, pool, gym, apartment, and courtyard. This made it really easy for us to break out those sections into a single amenity-focused video later on.
This strategy allows you to target more specific audiences in each ad. A fitness-focused viewer may not have watched the entire main video and could have missed how cool the gym is at Siesta Key. By breaking out that specific section, we're able to show them the content that interests them right away.
2. Simplify your video for each platform.
A YouTube viewer is looking for a different experience than an Instagram scroller, so make sure your social media content is tailored to each platform. You can still use the same content, but it needs to be displayed differently. That can be as simple as changing the aspect ratio of the video from widescreen on YouTube to a vertical portrait for Instagram, but keep in mind different types of audiences are on different platforms too.
3. Get creative.
Siesta Key – Pool Jump Loop from Agency FIFTY3 on Vimeo.
Think outside the box your original video was made in. Adding some simple graphics or text over a video can drastically change the look and feel of the entire piece. You can also use those graphics to help emphasize a feature you really want the viewer to notice.
If you're stuck or feeling uncreative, take a look at what's popular on social media right now and how your competition is performing. Use those trends to guide how you'll repurpose your content. For example, a current video trend is creating looping videos for social media. They perform really well and are super simple to make.
Bang Those Bucks
If you can plan ahead, know your goals, and get a little creative, you'll be able to create great video content and save some money in the long run.
That's just a peek into some of our video processes. If you want to dig even deeper into how Agency FIFTY3 can help your video marketing efforts, shoot us an email at hello@agencyfifty3.com.
Sign up for our newsletter.
Stay in the know about our insights and industry trends.