Why Brand Voice is Essential to Your Company Branding
We've talked about the importance of brand authenticity before, and it's a great piece. Check out Why Authentic Branding is Important & How To Achieve It. Here's an excerpt from that article.
"We connect with experiences, so our brands should offer one. We connect with stories, so our brands should tell one. We connect with messaging, so copy should be clear, branded, and readable. And yes, we also connect with visuals, so those should be intentional, consistent, and complementary."
Brand voice is one element in a group of essential elements that help build your brand story: creating the cohesive and intentional experience your audience gets when they interact with your business.
Your voice determines everything about the way your messaging is written for printed marketing material, website copy, social media copy, paid advertising copy, and all messaging from your brand. Brand voice guidelines—much like logo guidelines—ensure your messaging is never misused or off-brand.
These guidelines include direction on the sentence structure, diction, punctuation, and tone of your messaging, and the purpose is to provide clear instruction for anyone who may write for your brand so they can do so accurately: social media curators, copywriters, PPC specialists, even on-site team members.
With a comprehensive brand strategy and brand identity that include brand voice, your audience can become accustomed to your brand in the same way they do a friend—and that friend's voice. It's all about brand recognition and communicating effectively.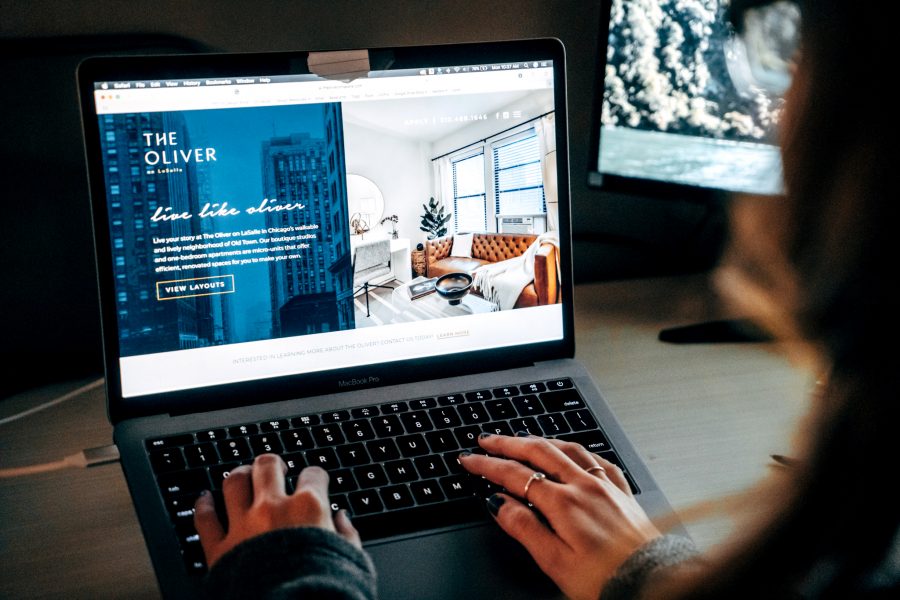 What to Think About When Crafting Brand Voice
Brand voice should be intentionally crafted based on real knowledge, honed for each unique platform, and altered based on results. And the process is similar to a lot of other branding projects. That's one major benefit to working on all branding pieces in one place rather than with multiple agencies or as a la carte projects.
Here are a few of the basics to consider when thinking about brand voice.
1. Meet your brand audience.
This is the first step in a lot of branding projects for a reason. In general, we connect with things best when we're comfortable with them or relate to them, so interacting with your brand should be a comfortable experience for your target audience. It should be a reflection of their interests, their energy, and their character. In short, brands that are like us can represent us and easily fit into our lives.
Let's say we needed a youthful sound and casual terminology to suit an energetic student audience in Fort Collins, Colorado and a lengthier sentence structure with elevated diction that better suits a luxury apartment community in San Francisco. If we mixed these two voices up—in other words, if we didn't define who the audience is and create messaging that speaks most effectively to them—the overall brands would feel confused and uncomfortable to the people we wanted to reach in FoCo and SF.
These city nicknames bring me to another important point. Put simply, if your brand is supposed to provide a home to locals in San Francisco, but you call the city San Fran, your audience will know immediately that you aren't from there. Brand voice guidelines can also lay out important local lingo and terminology to ensure your brand fits in with your demographic.
2. Hone your brand personality.
At Agency FIFTY3, we start brand discovery with brand words and associated mood boards. These help everyone get on the same page for brand direction, and they provide us important adjectives to help build a unique personality and voice. For example, here's our current mood board for the word vibrant.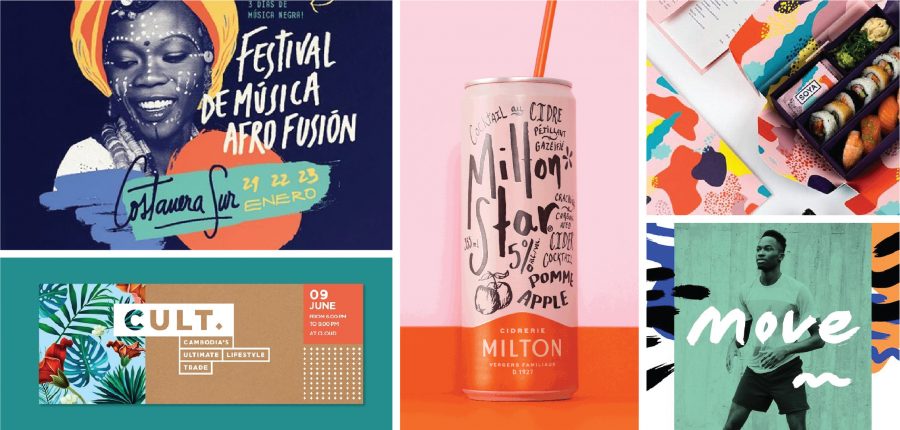 The synonyms we've associated with this mood board are energizing, lively, and exciting. When crafting a brand voice, think about how these adjectives translate into writing. To stay on brand and vibrant, you need to create these feelings of liveliness and excitement in your reader, which can be done through short sentences and simple structures. Both of these strategies allow the average reader to read quickly, ramping up the pace and energy of your messaging to match the vibrant personality.
In our brand process, we include up to five brand words for one brand, which allows us to further hone your brand identity and its personality. For example, a vibrant and youthful brand voice may have more simple word choice while a vibrant and sophisticated brand may have a higher level of diction and sentence structure.
No matter what the descriptors are that drive your brand's identity, understanding them will help to make accurate brand decisions—from the icon and pattern all the way to the words used on your website.
3. Understand different tones.
Brand voice is the overarching character of your brand and its messaging. Brand tone stays within these parameters but changes based on the unique situation or platform. Instagram posts, online review responses, formal media communications—these all require a different level of formality and a uniquely crafted tone.
However, these communications should still feel like a reflection of your cohesive brand in order to promote brand recognition. A comprehensive brand voice strategy that includes distinct tones for different mediums can help direct you and your team to communicate effectively.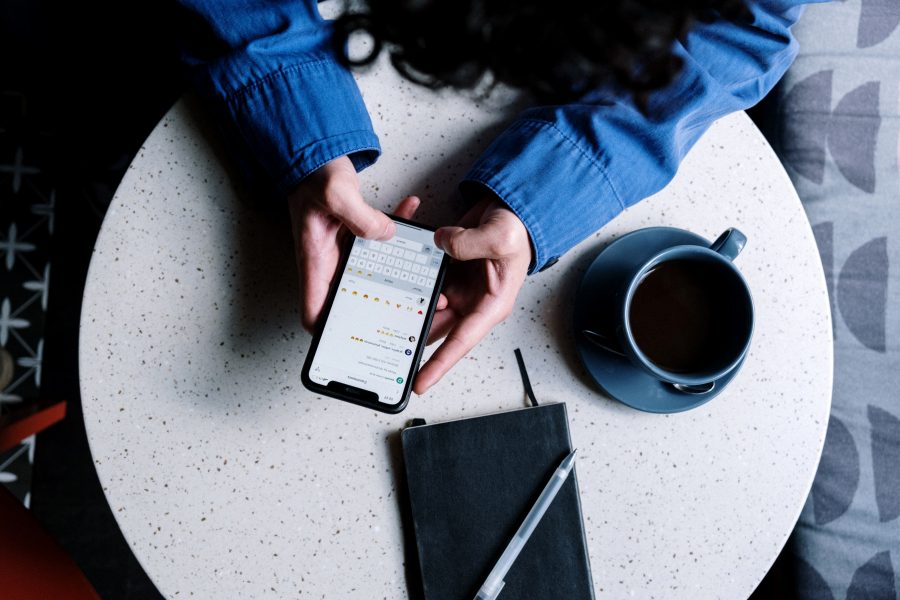 4. Practice and review the results.
When we're communicating in the real world, we're constantly learning and adapting as we go and as we encounter new people. The same process should be applied to your brand voice strategy. If there's a tone, a word, or a sentence structure that isn't connecting with your audience—or worse, if it's alienating them in some way—always be open to changing and adapting your messaging.
Need help?
We love a good brand voice. Check out our work in branding, and reach out if you'd like help crafting yours.
Sign up for our newsletter.
Stay in the know about our insights and industry trends.