The Importance of Video Marketing in 2021
I'm just as tired of hearing about "the new normal" as everyone else, but your marketing efforts need to address the elephant in the room. How do you market in the drastically changed landscape of 2021? There's no one-step solution, but video should be a primary focus this year because of the unique opportunities it offers.
Between the various platforms, the increased time people are spending in front of their screens, and all the different ways you can create content, the advantages of using video for your business consistently increase and evolve.
So, let's go over the statistics: the importance of video marketing and some tips on how to make it work for your business.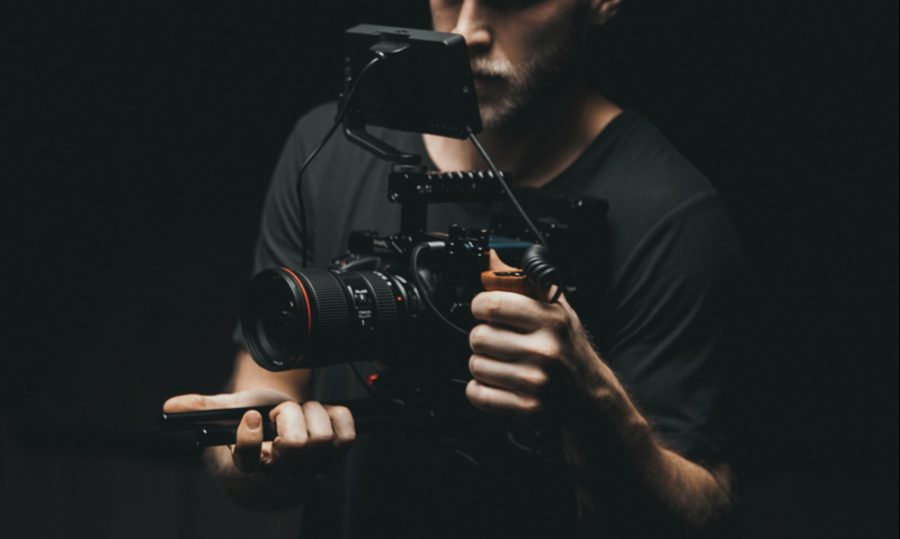 Let's Talk About Video Budget
You and your competitors have likely all been affected by the pandemic in some way. But if you aren't using video, your competitors probably already are, so it's time to step up your content game. The real question you need to ask yourself is how you're going to let current events affect your video marketing budget.
"60% of marketers expect the pandemic to affect their video marketing budget for 2021. Of these, 7 out of 10 say their budget will increase, while the other 3 out of 10 say their budget is likely to shrink. (Wyzowl)"
If your competitors are increasing their budget, how does that affect yours? It's clear your business can benefit from video content, but always make sure your money is being used wisely and your video is being used to its fullest. Check out How to Repurpose Your Video Content to Get More Bang for Your Buck to learn more about developing a video marketing strategy, staying within budget, and repurposing as much content as possible to help save money.
Capturing & Keeping Audience Attention
People seem to love video. That's one reason it seems to be everywhere nowadays, especially when we're talking about social media platforms. Instagram has continued to roll out new video products, Snapchat has seen significant growth, and I probably don't have to tell you about how popular Zoom is now. In some ways, the pandemic was the push businesses needed to grow their online video marketing. And since we already know the audience is growing on these platforms, the trick is learning how to get their attention.
"85% of marketers say that video is an effective way to get attention online. (Animoto)"
It's not just about getting the audience's attention at first glance, you also need to provide them content that's worth their time or they won't stick around. One of the best ways to do this is through brand authenticity. You want your viewers to be able to relate to what they're watching. This can be as simple as breaking down complicated information about your services into something anyone can understand, or even showing some of your bloopers from filming. Show the audience you're human!
"Viewers claim they retain 95% of a message when obtained via video. (Social Media Week)"
Does Quality Matter?
"20% of marketers who don't currently use video say it's because it's too expensive. (Wyzowl)"
Of course the actual video quality matters (no one likes to watch a video shot on a potato), but there are different ways to think about "quality video content," so let's redefine what that term means. Rather than thinking about quality just as the number of pixels, you need to find a balance between entertainment, education, and production value.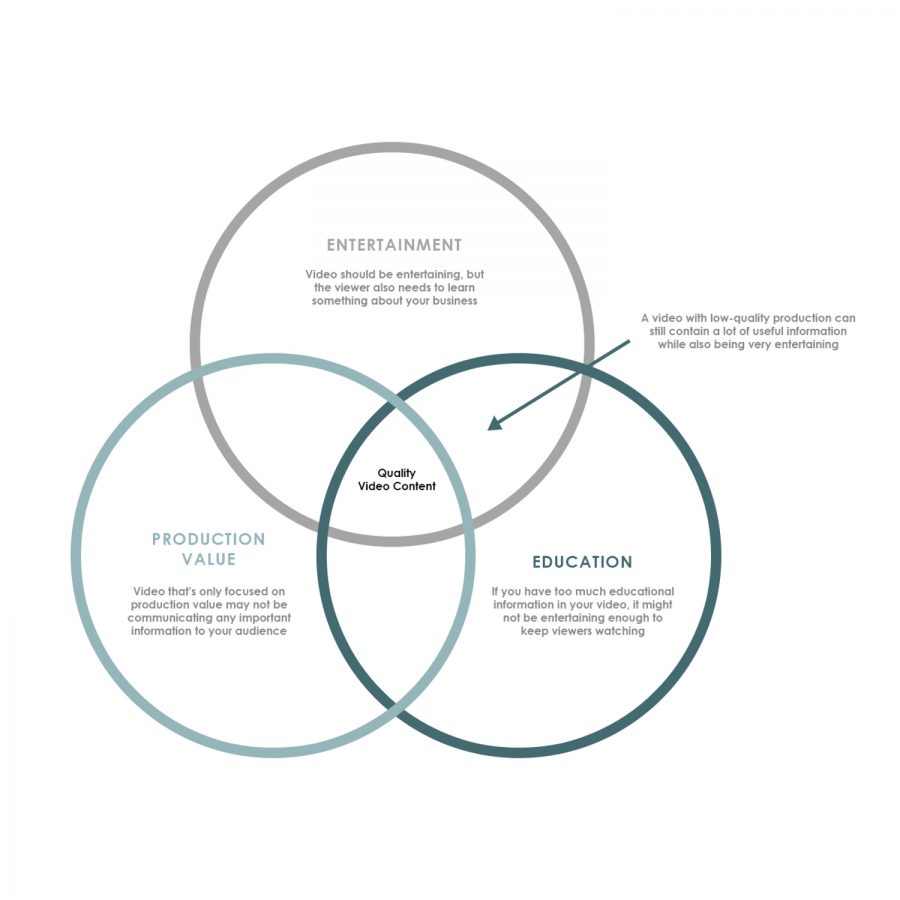 There are a lot of combos that do and don't work, but with the right balance, you can lower your production value—and cost—while still capturing your audience and educating them about your business.
"On average, viewers spend seven hours and 55 minutes per week watching online video content. (Limelight)"
The Rise of the Webinar
Thanks to our increased need to connect remotely, the webinar has significantly grown in popularity. These are video workshops or presentations hosted online, and they're great ways for individuals to learn new things and for businesses to connect with new people.
"Webinars were the video success story of 2020. In 2019, just 46% used webinars—but in 2020, this rose significantly to 62%. (Wyzowl)"
This trend will continue to rise in 2021 even if the pandemic ends during the year, and the medium offers a huge opportunity for your business to capture and educate your audience. So don't treat a webinar as a one-off project. As we discussed in How to Repurpose Your Video Content to Get More Bang for Your Buck, that content will stay relevant as long as the information is, and you can reuse it in a variety of ways.
To think about what kind of webinar your business could host, think about what unique information you have and how you might communicate that visually. For example, we could host a topic specifically related to marketing in multi-family real estate or a tutorial on how to repurpose your video content.
What Are You Waiting For?
Video isn't going anywhere, in fact it's going to continue to grow for the foreseeable future. So is your business ready to ride that wave into 2021? If you're not convinced already, Lemonlight created a great list of even more video marketing statistics that might help push you into utilizing more video this year.
If you're ready to get started creating video content, we're here to help. You can reach out to our team directly here.
Sign up for our newsletter.
Stay in the know about our insights and industry trends.