Maintaining Engagement Between In-Office and Remote Employees
Hybrid engagement is a challenge, and I think it's fair to say nobody has a perfect answer right now. We're all on the learning curve, and wow, has it been steep! But intentions matter, and at the heart of all engagement is a desire to bring together your team members and form connections.
So how do we build employee engagement and effective interactions when we have employees working from home and working in the office? Here are a few of our favorite tools for success—from improved company events to connection through technology and beyond.
1. Use Slack Integrations
We live and breathe slack at Agency FIFTY3. And if you don't have an internal communications platform, we can't recommend this one enough. Even with the free plan, the value can't be understated.
Through our various channels, we see team members connect and engage over a variety of topics—music, movies, a million pet pics, creative inspiration, sports, plants, you name it.
One way to spark continuous engagement virtually is through automated Questions of the Day (QOTD) set in our general watercooler channel. Twice a week an app pulls a question from our personalized bank of questions, sparking morning conversation.
Cupcakes or muffins? What's something you accomplished in the last week? Share a good news story you read. We've also intentionally written questions that tie back to our DEI initiatives: share a resource that taught you something about another culture, what's a DEI book that stayed with you, who's your favorite activist and why. Conversations happen naturally when we're all in the office, but we can still facilitate them and make them a natural part of our day-to-day experience.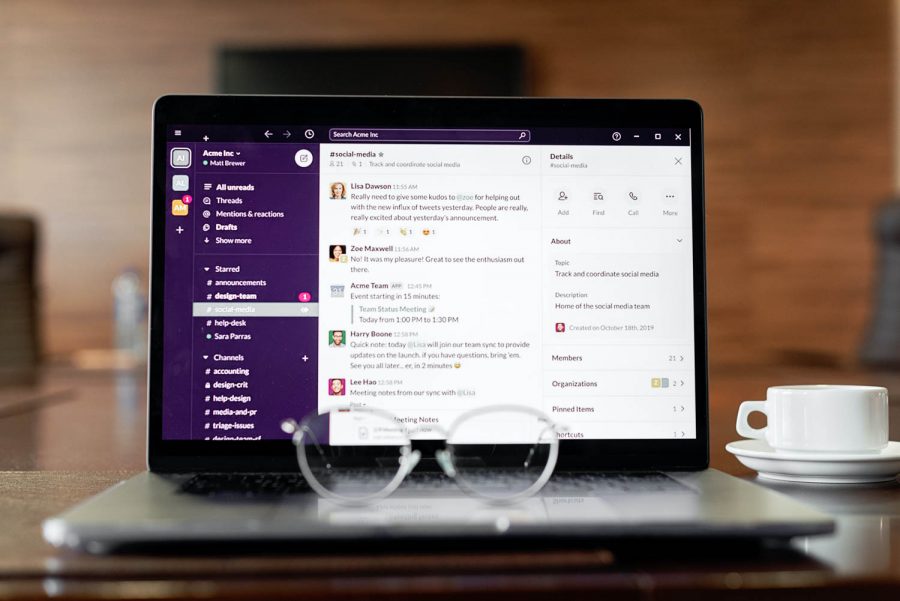 2. Blow Up the Chat, Folks
Another way to create an atmosphere of inclusion and connection is the use of the chat function during virtual meetings. Our team loves to chime in via chat whether we're in Google Hangouts or Zoom. It's an easy way for people to share their voice and thoughts without the awkwardness of trying to get off mute. Plus, some people are less comfortable on video. Let this be their way to be present and show their personality.
Lead by example and show team members not every comment has to be a Pultizer prize nominee. Sometimes it's a quick note about graphic choice, a lighthearted joke, or an out-of-the-box example. This is true inclusion—the ability to bring your whole self to work, and to a meeting, knowing nobody will judge anything you have to share. You might even make someone's day!
3. Create Engaging Virtual Events
Overall, work should be more than meetings—especially if the goal is to build connections. Often, a video call interrupts our workflows or requires us to dig through the laundry for a collared shirt. Remote engagement has to go beyond video. For all our events, we try to include a virtual contest component. It's the perfect way for team members to be engaged without having to show up to another Zoom call.
Halloween has always been a big event at AF3. For October 2020, we put together a week of remote events that included QOTDs, spooky playlist shares, a remote horror movie night, a pet costume contest that was fiercely competitive, and a group costume contest. We had people dressed as memes and a group of Guy Fieris sending in pictures to show their Halloween spirit. Our Culture Crew led the brainstorming, Operations handled the execution, and Winston the winning martini dog contest winner is still mentioned six months later.
4. Host Recurring Events
Monthly Trivia, a recurring virtual event, has been an AF3 staple since the first weeks of COVID. We started off strong with Harry Potter, have moved through the decades with a rousing 90's edition, and even hosted Med School Jr. editions all based on team member's interests.
Our teams love to break up a Tuesday afternoon with trivia, learn something new and sometimes weird, and compete for Slack glory. Because it's recurring, they know what to expect and have something to look forward to on the calendar.
We've created a simple template for presenters to use on Google Slides so it's less of a lift for hosts to create, and then they're off! Some trivia leaders input gifs, surprise twists, countdown music, and even a trick question or two. It helps us all learn faces, names, and interests in a low-pressure environment.
5. Gift Remote Lunches
We've recently started using Grubhub to bring virtual lunches to our team members as part of onboarding and team events. To make it feel like a 'local' lunch, we encourage teams to order the same type of food so it's like we're all together. When everyone is on video munching tortilla chips, it's almost like you're sharing chips and salsa right down the street.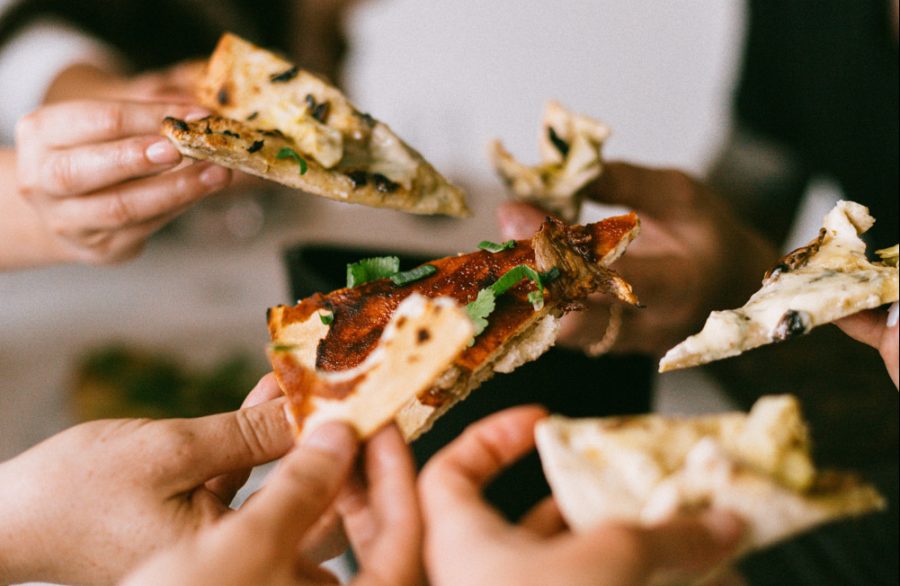 Strong Culture Keeps Us Going
If you asked us a few years ago, we wouldn't have predicted 2021 would look like this. We've always had a strong culture with flexible policies, but these buzzwords look a lot different now than they used to. But our intentions are still the same: to create a place where people love coming to work because they're connected and invested in the people around them and the success we can achieve together. Learn more about our people (and their quirkiest traits).
Sign up for our newsletter.
Stay in the know about our insights and industry trends.