2020 Social Media Marketing Trends
In a world growing more digitized by the minute, it's essential to stay on top of the latest trends in social media. That way, we can use trends to up our social media marketing game. While it can be challenging to keep up with such a rapidly shifting platform, Agency FIFTY3 is always attuned to current trends in the digital world so we can bring the opportunities to you.
Facebook Messenger Chatbots
Online searches don't keep regular office hours. People are searching for the things they need at all times, day and night. For our clients, that means if your leasing office is closed, prospects may not receive the information they need in order to move forward on their leasing journeys.
Facebook Messenger Chatbots offer a unique and engaging experience to customers and provide them with the information they need whenever they may need it. In fact, more than 65% of internet users say 24-hour service is the best feature of chatbots. This feature within social ads can help boost leads by 20%.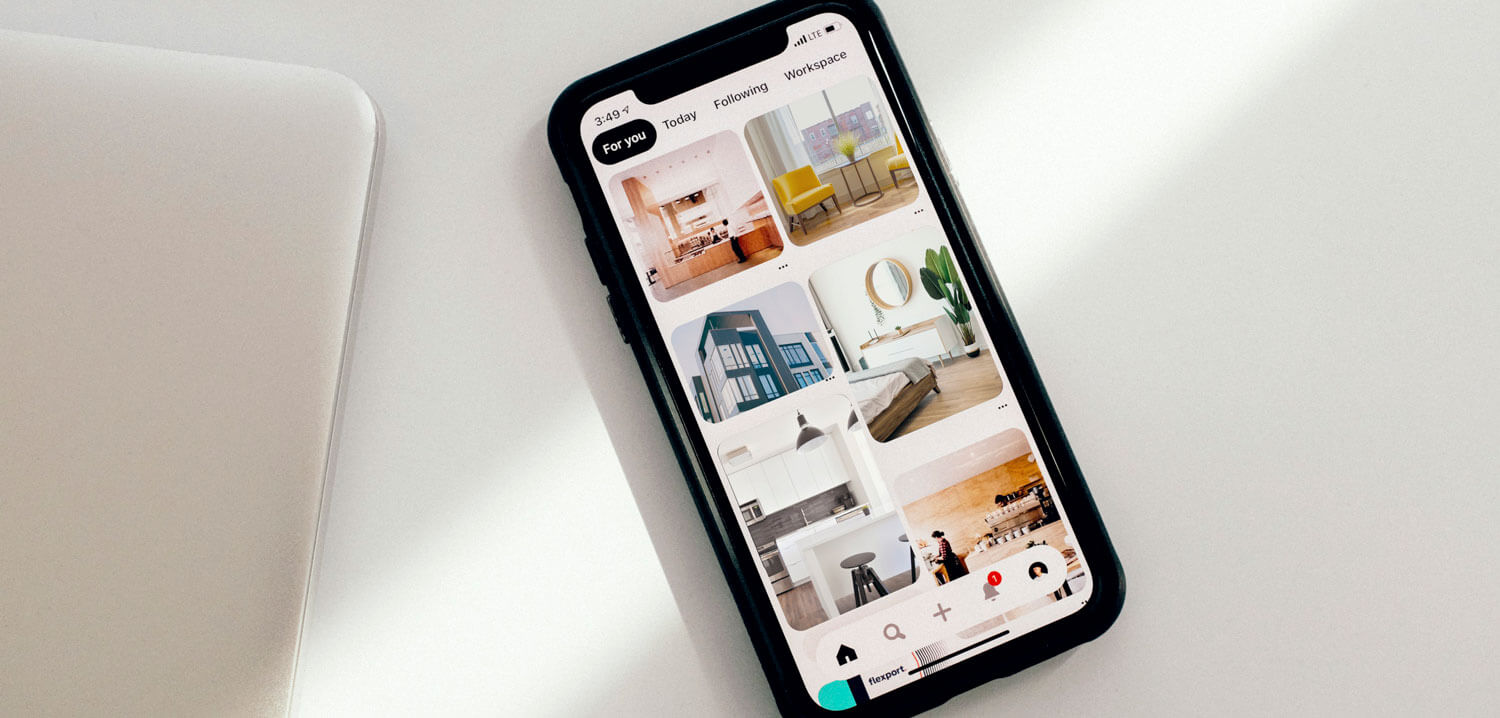 Pinterest Ads
With many people staying home right now, Pinterest has gained more traffic than ever. An influx of people are using the platform to search for home renovation ideas, DIY work from home spaces, interior decor projects, and all types of topics related to making their home lives more enjoyable.
Since this engagement in home project searches has spiked, Pinterest is an optimal space for displaying ads and reaching even more of your target demographic with relevant content that leads them to your website to convert. The seamless integration of ads into trending searches is also what makes it such an ideal vertical to advertise apartments. The ads display in a native format to the organic content, and we're able to identify specific targeting interests, retarget to website visitors, and generate fresh audiences from the characteristics of existing leads.
Social Landing Pages
Currently, Instagram allows only one clickable link on your account profile page, but we intend to make the most of it. Our goal with customized mobile landing pages is to simplify the leasing journey by directing prospects to the right information with fewer distractions along the way. Straightforward, direct service optimizes the attention of customers and always leaves a neat and accessible impression.
In addition to a user-friendly interface for customers, a social landing page can provide many of the same benefits as our digital Landing Pages, including trackable phone numbers, links, and, of course, leads.
TikTok Advertising
TikTok is one of the fastest growing social media platforms in the world right now, so we have an incredible opportunity to leverage this app for multi-family housing advertising—especially in the student housing market. The largest group of users by far is in the 16-24 age range, which makes TikTok an excellent tool to cater to prospective and/or incoming students. The app is about to enter beta testing for self-service advertising, and we will be quick to take advantage of this emerging social platform.
TikTok-Style Content
The most impressive thing about TikTok—besides its rapid growth—is the impact it's had across other social platforms. The structure, style, and humor of the content are so idiosyncratic that in most cases it's recognizable as a TikTok post even when reposted on Instagram or Twitter. Judging by this fame alone, it's clear that TikTok is profoundly influencing the way content is shifting on other social media platforms. While we're monitoring the way our content will adapt to this viral trend, we're also looking at how your community can have a future presence on TikTok.
TL;DR
Social media marketing is a key factor for many brands. Focusing on platforms such as Pinterest and TikTok and making optimal use of social landing pages and Facebook Messenger Chatbots for the convenience of customers are just a few ways to seize new opportunities. And we're always on the lookout for more.
Want to see what we can do? Check out our social media marketing work in action.
Sign up for our newsletter.
Stay in the know about our insights and industry trends.